I didn't realize how busy my life had become, two game nights a week takes up a lot of time!  So, now to try and catch up a bit
Mittens still = 1 cuff done and now that it's warm out I feel less and less inclined to work on them.  The shopping bag is now 5 inches tall but I've sort of stalled out on that too.
Now, on to the nerdery!!
First, lets get some knitting nerdery out on the web!
The Settlers of Catan 'ghan!!  Amazing!  If you click on the picture it will take you to the website where the free pattern lives.  Go make it!!  (and then invite me over to play….)
Now for Star Wars nerdery!!
IT'S A TRAP!   Ok, this time it's not a trap (as the website at the bottom of the billboard states).  This is an advertisment for making Admiral Ackbar the new Mascot for the Ole Miss Rebels.  Freaking amazing!
Now for general nerdery with an emphasis on chart nerdery.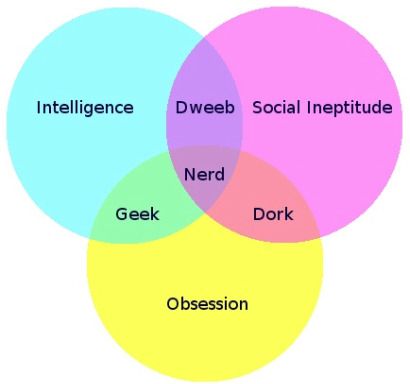 This is a super informative chart.  This is the best way to explain the difference between geek and nerd.  I'm not ashamed to admit that I ride the line between the two
And now for something completely different!
The Waffle Cookie!!  This is just straight up awesome.  You take some cookie dough, and put about a Tablespoon of the dough into each section of your pre-heated waffle iron and then close it.  90 seconds later you have a fresh melty happy cookies.  I imagine putting a dollop of ice cream on top and enjoying. *drool*
Ok kids, take this and run with it.  I'll try to be more diligent in posting but I make no promises!!